VR Brand

Branding project including brand's expression,
visual identity, digital and print communication.

Project done together with Fjord Helsinki team.





VR—Finnish National Railways, has been changing the landscape of the country for over 150 years. This branding project is one milestone in VR's transformation to the new era.

As a brand, VR deals with dualities. The industrial heritage finds expression in VR's design system, communicated through distinctive shapes, systemic palette and typography. Paired with the human aspect—evoking emotions, moments of love and connection.


The chosen typeface is Suisse Int'l – a humanistic type family with timeless and classic dna.

One unique shade of green refreshes the palette and brings a modern feel to the brand. It remains the primary colour in the palette. Supporting colors help to create contrast and distinguish specific content.

Three brand patterns are used as building blocks of VR's visual communication:

1. VR BLOCK. Main and dominant brand pattern. Takes inspiration from railway tracks. It is the iconic and recognisable brand pattern used for main brand communication.

2. VR JOURNEY. Secondary pattern used to highlight values of the brand, context of the journey.

3. VR TRANSITION. Interpolation of pattern 1 and 2. Shows the movement in between, the gradual passing of the time and travel.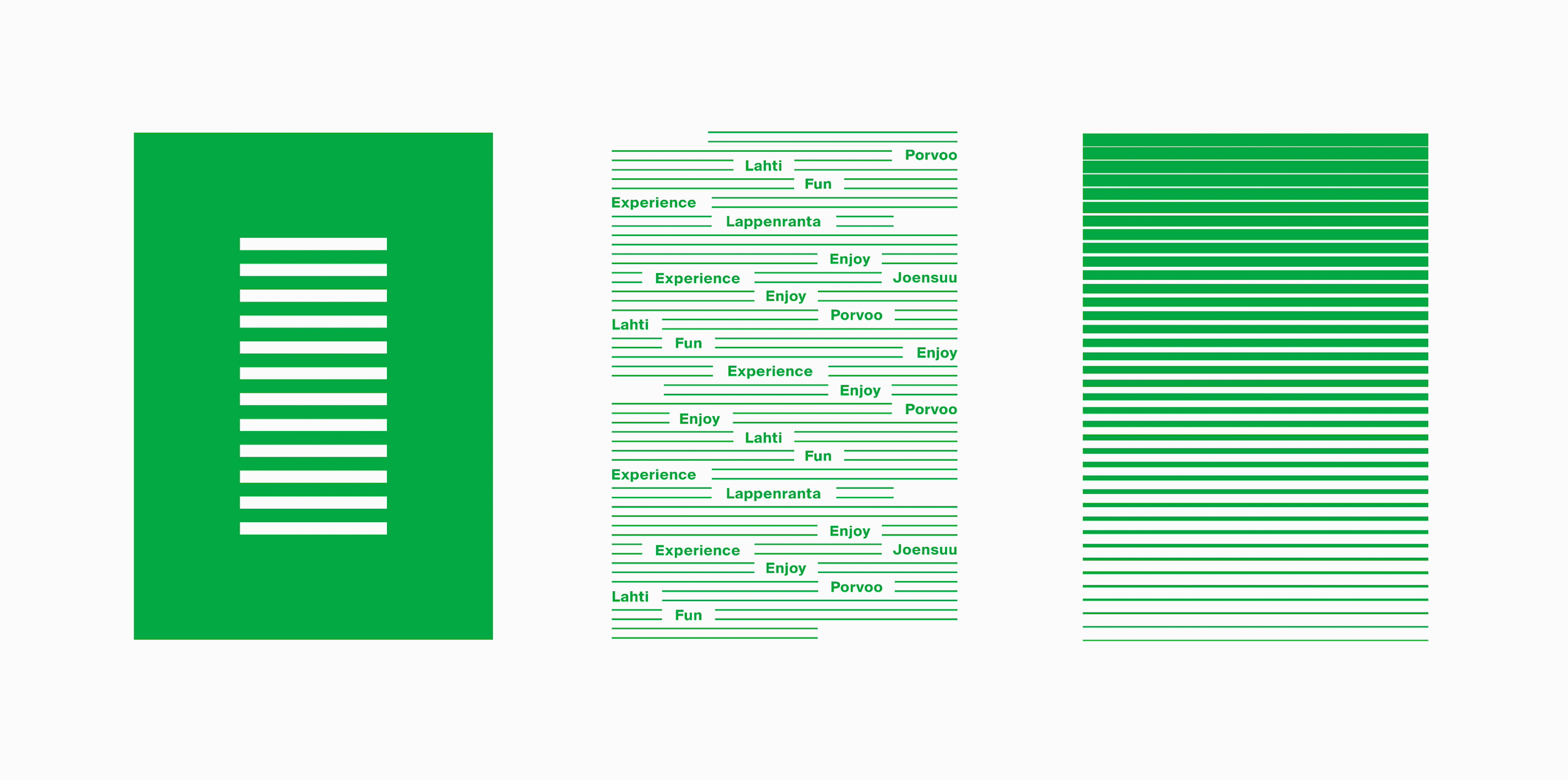 A flexible system allows to build a cohesive, recognisable look for brand communication. Mixing patterns with photography and illustration while keeping simplicity and clear message as key principles.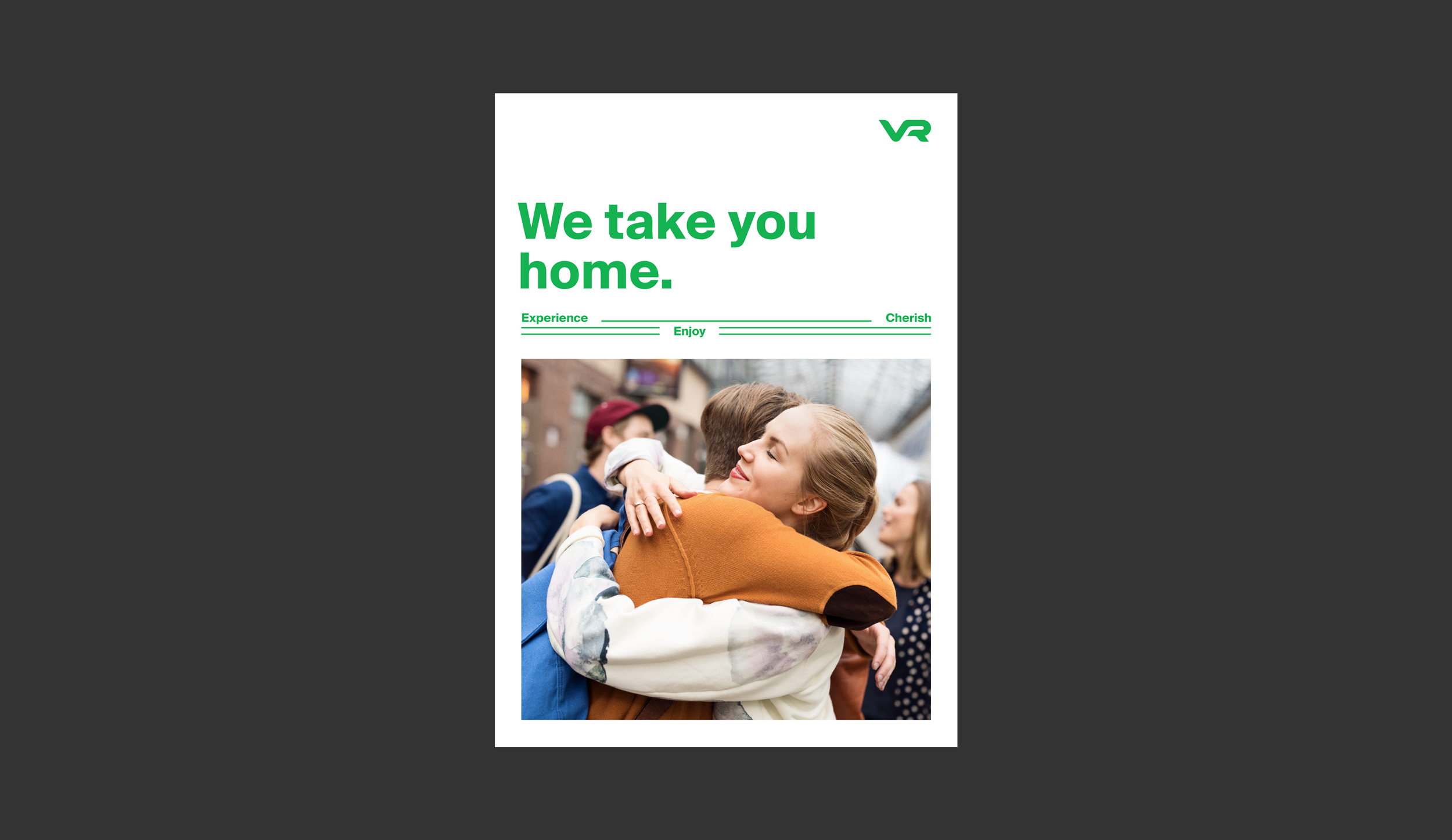 Designs for trains use the new brand language to build the right atmosphere, and bring the modern VR to the surface. The focus is thoughtful application and great quality.




The new brand manifests in digital channels by building approachable and functional interfaces where every interaction matters. The priority is to answer users' needs and guide them with a simple and delightful journey.


Similar to the inside of the train, the station is another main touch point for the physical experience. The VR brand language is minimalistic, delightful, informative and bold.

Below several of brand implemention examples. Credits to VR and partners.